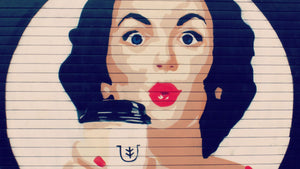 Wanna join the Shoe Crew?
Are you a positive, outgoing & hard-working person with a love of all things coffee? Do you love a fast-paced, customer-facing environment?
If you're interested in applying to join the Show Crew please send your CV & cover letter to Jane at jobs@shoelanecoffee.ie, specifying the location/s you would love to apply for!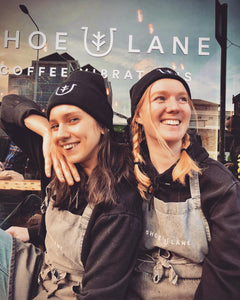 OPEN YOUR MIND
Tara Street (est. '16)
Monday – Friday 6:30-18:30
Saturday + Sunday 8:00-18:30
Dun Laoghaire (est. '18)
Monday – Friday 6:30-18:30
Saturday + Sunday - 8:00-18:30
WHAT'S THE STORY?
Step back to the 1800's, the vintage Singer machines and traditional shoe making materials in the window of our first busy little coffee shop would have been making shoes on the same spot. The sewing machines and wooden lasts in the window were donated by the nearby Tara Leather, the last of a row of cobblers that made up 'Shoe Lane', now known as Tara Street.
The vintage timber you can admire in both locations is over 150 years old, was salvaged from a nearby warehouse and used to handcraft the floorboards, seating and counter.
Instead of fashioning footwear, we are crafting speciality coffee for the fleet of commuters and caffeine lovers that flock here in search of a quality cup.
Smack bang in the middle of Dublin, you'll find our Tara Street shop which opened in 2016, and a short coastal train-ride away is our second location in Dun Laoghaire, est. 2018.
Brewing methods currently include espresso, V60, cold brew & batch filter… a variety of iced drinks…
Matcha, chai, turmeric lattes… and a few more secret menu items…
Exciting cuppings (coffee tastings) + events will resume post-Covid... Follow us on Instagram & Facebook to be kept in the loop!
Open 7 days in both shops - call in for a brew, a chat and a boogie!
GREAT COFFEE, GOOD VIBRATIONS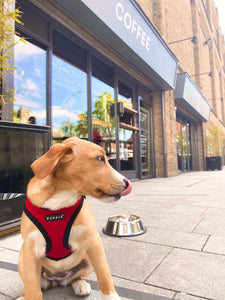 Featuring a varied selection of the best single origin coffees, we are proudly stocked by Full Circle – the best local coffee roasters.
Top quality local suppliers provide a range of organic pastries, cakes, healthy treats, sourdough toasties & artisan sausage rolls.
Dairy dodgers will be happy to discover a selection of 4 milk alternatives (Oatly Barista oat milk, coconut, soy & almond), vegan overnight oats & a tasty mushroom+barley sausage roll!
Relax and enjoy your coffee in our vintage surroundings with good honest friendly service and feel good tunes!
P.s. We're dog-friendly!
IN THE HEART OF DUBLIN
~~~~~~~~~~~~~~~~~~~~~~~~~
TARA STREET
Address: 7 Tara Street, Dublin 2, D02Y662
Phone: (01) 515 56 32
~~~~~~~~~~~~~~~~~~~~~~~~~
DUN LAOGHAIRE
Address: Unit 107 Dun Laoghaire Shopping Centre, Marine Rd, Dún Laoghaire, Dublin, A96 T2P3
Phone: (01) 516 2182
~~~~~~~~~~~~~~~~~~~~~~~~~
GET IN TOUCH
hello@shoelanecoffee.ie